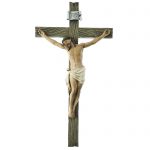 Immaculate Conception Holy Family Collegium
Inductio: A Colloquy of Catholic Faith & Catholic Truth
Immaculate Conception Holy Family Collegium 525 S. 10th St. St. Joseph, MO 64501
The Immaculate Conception Holy Family Collegium is a private Catholic undertaking, in concert with the National Pro-life Shrine of the Immaculate Conception, that offers resources and expertise to Catholic home-schooling families to supplement or to help launch individual home-schooling efforts. The Collegium is also a center for Bio-medical research and ethics.
On Wednesdays and Thursdays of the 2017-18 school year, we will be offering on-site assistance to families with school-age children (1st grade through high school.)
Come join us to ask questions, see our building, and to help us determine what we can do together to build up the Body of Christ!
Call Laura Caponegro at 316-207-3445  …read more.